Office Hours
Sunday
Closed
Monday - Friday

10:00 AM

-

6:00 PM

Saturday

10:00 AM

-

2:00 PM
Access Hours
| | |
| --- | --- |
| Sunday - Saturday | Open 24 Hours |
Family Owned & Operated Business
| Size | Unit Details | Price | |
| --- | --- | --- | --- |
| | Temperate Control, Inside | | |
| | | | |
| | Temperate Control, Inside | | |
| | | | |
| | | | |
| | Temperate Control, Inside | | |
| | | | |
| | | | |
| | | | |
| | | | |
| | Self Storage at 5239 Columbus, Power | | |
| | | | |
| | Self Storage at 5239 Columbus, Power | | |
| | | | |
| | | | |
| | Self Storage at 5239 Columbus | | |
| | Self Storage at 5239 Columbus, Power | | |
Check Out What Our Customers Are Saying
"
"
Steven Frazier
on 03/06/2019
This is one really nice big place they have lights on a timer and plugins. I think anyone would love this place
"
"
Nickcole Cordell
on 11/14/2018
Nice pest free storage place
"
"
Decided to wait to give a review until after a few months just to see how everything would go, and what do you know, it's still just as good of a place as it was my first impression ! The people who work there are so kind and seem to actually care about their customers, and have treated my brother and I SO well. The place is so nice; really nice layout & the storage units are impeccable. Good secure fencing, it's not in a congested area at all, police station is located RIGHT by it, and as far as I know someone stays on sight so I'm not really worried about it anyway. The pricing is a little higher than I'm used to, and my pockets sure do feel the loss lol, but I'm just poor, so that's me lmfao !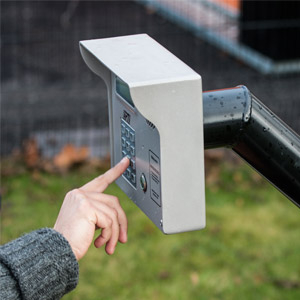 1 Nation Storage in Granville, OH, offers tons of valuable facility features, outstanding customer service, and affordable climate controlled units. The facility is under video surveillance 24 hours a day, 7 days a week and help us keep track of all facility activity. Our steel gate allows us to monitor who comes and goes throughout the day and only tenants have entry using their personal passcode. Drive right up to your unit and get stored away. And purchase boxes and supplies from the office.
We also have RV and vehicle storage space and our units are best sized for contractor warehouse storage.
Family Owned & Operated Storage Facility in Granville, OH
Find us in between Hwy 40/Outville Rd and Hwy 16 just a few minutes away from Highway Patrol and Granville Brewing Company. College students from Denison University are just 8 minutes away from us via Columbus Rd and we're easily accessible to surrounding cities including Pataskala, Newark, and Heath. Reserve a unit today!
Check Out What Our Customers Are Saying
"
"
Leslie McNemar
on 11/07/2019
Sam was very helpful and knowledgeable. The brand new unit was immaculate and the facility was secure.
"
"
Matt Federer
on 09/30/2019
Outstanding experience with this company. Facility was clean and in excellent condition. The employees went out of their way to accommodate my needs. I would highly recommend this place for storage.
"
"
Cheryl Foley
on 07/19/2019
Very nice, clean, and secure facility! Employees are easy to work with. Very pleasant and professional. They have the best prices around. I would definitely reccomend them to friends and family.
Head south on Linden Pl toward E Broadway

Turn right onto E Broadway

Continue straight onto W Broadway

Turn left onto Cherry St

Continue onto Columbus Rd

Turn right

You've arrived at 1 Nation Storage
Head south on Jefferson St toward E Depot St

Turn right at the 1st cross street onto E Depot St

Turn right at the 1st cross street onto S Main St

Turn right onto OH-16 E/E Broad St

Turn left

You've arrived at 1 Nation Storage
Get on OH-16 W from S 2nd St, E Locust St and Mt Vernon Rd

Head south on S 2nd St

At the traffic circle, take the 3rd exit and stay on S 2nd St

At the traffic circle, continue straight onto N 2nd St

Turn left onto E Locust St

Turn right onto Mt Vernon Rd

Turn left to merge onto OH-16 W

Continue to Granville Township. Take the OH-16 Wexit from OH-16 W

Merge onto OH-16 W

Take the OH-16 W exit toward Granville/Columbus

Follow OH-16 W/Columbus Rd to your destination in Harrison Township

Turn right onto OH-16 W/Columbus Rd

Turn right

You've arrived at 1 Nation Storage
Take Heath Rd to Irving Wick Dr W

Head south on S 30th St toward Dorsey Mill Rd E

Turn right onto Dorsey Mill Rd W

Continue onto Heath Rd

Drive from James Rd, Silver St and OH-16 W/Columbus Rd to Harrison Township

Turn right onto Irving Wick Dr W

Turn right onto Thornwood Dr SW

Turn left onto James Rd

Turn right onto Lancaster Rd

Turn left onto Silver St

Turn left onto OH-16 W/Columbus Rd

Turn right

You've arrived at 1 Nation Storage